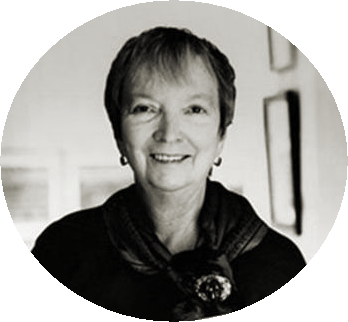 L'Engle "Novel Links"   ¤   List of Books   ¤   Other Websites
---
L'Engle "Novel Links"
I had been reading Madeleine L'Engle's books since I discovered A Wrinkle in Time in my junior high school library. I loved both her inventive fiction and her inspirational and religious-oriented nonfiction, which is lively, interesting, and truly spiritual without being pious and bombastic. If I am having a crisis of faith, reading one of her nonfiction pieces usually restores my equilibrium. The prolific L'Engle passed away in 2007.

——

It was also fascinating to discover what events in her life have been worked into her fiction—for instance, the situations surrounding her adopted daughter Maria thinly formed the basis for the Meet the Austins character Maggy, and the character of Rob Austin was based on her son, Bion. (Sadly, both these things caused trouble for Maria and Bion later in their lives.)

I find one of the things I enjoy most about her fiction is the way characters intertwine within her different novels. The first section of this page traces those links—if I've forgotten any, send me an e-mail!

Many of her young adult and children's novels concern the lives of two families, the Murrys/O'Keefes and the Austins.

The Murry family are introduced in the Newbery Award-winning A Wrinkle in Time, and appear in four novels proper, the "Time Quartet," comprised of Wrinkle, A Wind in the Door, Many Waters, and A Swiftly Tilting Planet. The protagonists in Wrinkle and Wind are eldest and only daughter Meg and the youngest Murry child, Charles Wallace (whose names are comprised of L'Engle's father's name and her husband's father's name, respectively), although Meg is the POV character in both.

The remainder of the family consists of Dr. (Mr.) Murry (identified in An Acceptable Time as "Alex"): Dr. (Mrs.) Murry (identified in An Acceptable Time as "Kate"*); and twin sons Sandys and Dennys. It is in Wrinkle that Meg "officially" meets Calvin O'Keefe (previously she only knew him from school), whom she later marries. In A Swiftly Tilting Planet Meg and Calvin are expecting her first child, and Charles Wallace becomes the focus and POV character. Many Waters features the twins Sandy and Dennys. In addition, the ruler of Patagonia mentioned in Swiftly Tilting Planet—El Zarco—is again referred to in Troubling a Star.

The Austin family is introduced in Meet the Austins and their adventures continue through The Moon by Night, The Young Unicorns, A Ring of Endless Light, and Troubling a Star. In all but Young Unicorns, the story is told in first person by eldest daughter Vicky (named for her mother and grandmother). The other Austins are father Wallace, a medical doctor; mother Victoria, a former singer; eldest son John, who later attends MIT; younger daughter Suzy, who dreams of being a doctor and as an adult becomes a heart surgeon; and younger son Rob.

In The Arm of the Starfish, we meet Adam Eddington, an earnest college student who flying to a small island off the coast of Portugal for the summer to study with Dr. O'Keefe—this is an adult Calvin O'Keefe from the Time Quartet books, married to Meg. They have seven children: Polyhymnia (known in Arm of the Starfish and Dragons in the Water as "Poly," later known in A House Like a Lotus and An Acceptable Time as "Polly"), Charles, Sandy (later known as "Xan"), Dennys (called "Den"), Peggy, Johnny, and Rosy. "Poly," incidentally, is the child Meg is pregnant with in A Swiftly Tilting Planet.

Adam later reappears in the fourth Austin book, Ring of Endless Light and forms a spiritual bond with Vicky which continues through Troubling a Star.

In Troubling a Star, Adam Cook mentions that his brother Seth bought his boat the Portia from a friend named Ben in the Pacific Northwest. The Portia is the boat that a dying David Wheaton spends his last days on in Certain Women. The same Ben is married to Frankie Xanthakos of A Live Coal in the Sea. (Thanks to Aanika Carroll for spotting these.)

In a story that appears to take place a year after Arm of the Starfish, Poly and Charles accompany their father on a freighter cruise (Dragons in the Waters) and meet Simon Renier, a descendant of Stella Renier, heroine of L'Engle's adult novel The Other Side of the Sun. Another Renier relative appears in A House Like a Lotus, in which Poly, now known as "Polly," dates a young doctor named Queron "Renny" Renier, who is Simon's cousin.

In the Austin story Moon by Night, we meet the dark, brooding Zachary Grey, a "poor little rich boy" with a heart condition and a macabre outlook on life. He continues to befuddle—and anger—Vicky Austin in A Ring of Endless Light, and then "crosses" series to become involved with Polly O'Keefe in both A House Like a Lotus and An Acceptable Time.

We first meet Virginia Porcher, who appears as one of the conference members in A House Like a Lotus, in the adult novel A Winter's Love, where she is a teenager, Virginia Bowen. Virginia's husband Henry, who is mentioned in Lotus as being in a sanitarium, is a descendant of Henry Porcher, the protagonist of L'Engle's novel Ilsa, which was recently reprinted. (Ilsa Woolf is also referenced in L'Engle's posthumous novel The Joys of Love as having taken care of Elizabeth's mother when she was dying.)

Virginia's best friend in Winter's Love is Mimi Oppenheimer, whose grandmother is Stella Renier (Other Side of the Sun). Mimi appears again, as an adult and a doctor, in the sequel to L'Engle's first novel A Small Rain. This sequel, A Severed Wasp, features Katherine Forrester Vigneras, heroine of Small Rain, now an elderly woman and renown concert pianist.

Additionally, appearing in Wasp is an adult Suzy Austin, now married to Josh Davidson of The Young Unicorns. Their four children are Josh, John, Tory (Victoria), and Emily, who is named after Emily Gregory, the protagonist of Young Unicorns. (Emily Gregory is briefly mentioned in Dragons in the Waters as having become an internationally famous pianist.)

(Emily's piano teacher in Unicorns, "Mr. Theo"—Mr. Theotocopolous—also appears in Dragons on the Waters as a passenger on the freighter.)

Phillippa Hunter, the heroine of And Both Were Young, is mentioned in A Severed Wasp as having become a famous artist—Katherine Vigneras owns a painting of herself and her young son painted by "Flip." Vigneras also makes a cameo (mentioned only) as the featured performer in a piano recital that Zachary takes Vicky to in A Ring of Endless Light.

Additionally, as a couple of correspondents have noted to me (thanks, Teresa and Jennifer!), in And Both Were Young, Paul is complimented on his treatment of his dog Ariel's injured leg by a Dr. Bejart; this appears to be Charles Bejart, "Charlot," Katherine Vigneras' friend in The Small Rain.

In Camilla, we are introduced to Camilla Dickinson, an aspiring astronomer, her best friend Luisa Rowan, and Luisa's brother Frank, who is Camilla's first boyfriend. Frank Rowan also appears later in his life in House Like a Lotus, attending the conference Polly O'Keefe is working on and that Virginia Porcher also attends. The story of Camilla, her father Rafferty, and her footloose mother Rose continues in the adult novel A Live Coal in the Sea. In Coal we also meet Olivia Xanthakos, who is named after a great aunt Olivia, who "went behind enemy lines with messages" during the Civil War. It seems evident from her description of the woman that this is Aunt Olivia from The Other Side of the Sun. (Thanks to Jennifer for that great spot!)

Canon Tallis, a character based on L'Engle's real-life friend Edward West, appears in Certain Women, Dragons in the Waters, The Arm of the Starfish, and The Young Unicorns,. He is also cited in L'Engle's nonfiction.

* I was always under the impression from a reference in A Wrinkle in Time that Meg was named after her mother, but evidently not.

 
---
List of Madeleine L'Engle Books
Children's/Young Adult
Adult
Nonfiction
Acceptable Time, An
And Both Were Young
Anti-Muffins, The **
Arm of the Starfish, The
Austin Family Christmas, A
Camilla (Camilla Dickinson)
Dance in the Desert
Dragons in the Waters
Glorious Impossible, The
House Like a Lotus, A
Joys of Love, The
Many Waters
Meet the Austins
Moon by Night, The
Ring of Endless Light, A
Swiftly Tilting Planet, A
Troubling a Star
24 Days Before Christmas, The
Wind in the Door, A
Wrinkle in Time, A
Young Unicorns, The

Certain Women
Ilsa
Live Coal in the Sea, A
Love Letters, The ***
Other Side of the Sun, The
Severed Wasp, A
Small Rain, The
Winter's Love, A
 
 
 
Poetry/Plays

Cry Like a Bell, A
Journey with Jonah, The
Ladder of Angels
Lines Scribbled on an Envelope
Sphinx at Dawn, The
Weather of the Heart, The

And It was Good (Genesis Trilogy)
Anytime Prayers
Bright Evening Star
Circle of Quiet, A (Crosswicks Quartet)
Friends for the Journey (w/Luci Shaw)
Glimpses of Grace
Glorious Impossible, The
Irrational Season, An (Crosswicks Quartet)
Madeleine L'Engle Herself: Reflections on a Writing Life
Miracle on 10th Street
Ordering of Love, The: The New & Collected Poems of Madeleine L'Engle
Other Dog, The
Penguins and Golden Calves: Icons & Idols
Rock That is Higher, A: Story as Truth
Sold into Egypt (Genesis Trilogy)
Stone for a Pillow, A (Genesis Trilogy)
Summer of the Great-Grandmother, The (Crosswicks Quartet)
Two-Part Invention (Crosswicks Quartet)
Walking on Water
Wintersongs (w/Luci Shaw)

My review of the Disney version of A Ring of Endless Light.
** When Meet the Austins was first published, the chapter "The Anti-Muffins" was edited out because the publisher thought Austins was too long for a children's book. Later the chapter was published as a separate book. If you buy the recently republished hardback of Austins (1997), the chapter has been restored.
     Incidentally, there is also an Austins short story, "A Full House," told from Victoria Austin's point of view, in the book Newbery Christmas (printed as the short book An Austin Family Christmas in 1999).
*** The Love Letters was recently republished with L'Engle's preferred ending.
Books About Madeleine L'Engle
•  Becoming Madeleine by Charlotte Jones Voiklis and Léna Roy—This is a young adult biography of Madeleine L'Engle's early life which should be owned by all fans; it contains vintage pictures and diary entries and copies of her artwork.
•  Glimpses of Grace: Daily Thoughts and Reflections by Madeleine L'Engle, edited by Carol P. Chase—This is a daybook of selections from both her fiction and nonfiction books.
•  A Light So Lovely: The Spiritual Legacy of Madeleine L'Engle by Sarah Arthur and Charlotte Jones Voiklis
•  Suncatcher: A Study of Madeleine L'Engle and Her Writing by Carol P. Chase
•  Listening for Madeleine: A Portrait of Madeleine L'Engle in Many Voices by Leonard S. Marcus—Madeleine L'Engle as seen by friends, family, and fans.
---
Other Madeleine L'Engle Websites
Extensive Sites
Madeleine's granddaughters keep www.madeleinelengle.com
Interviews, Speeches, and Biographies
"The Storyteller," the now-infamous "New Yorker" article on Madeleine L'Engle
Bob Abernethy interview with Madeleine L'Engle
"Washington Post" interview with Madeleine L'Engle
St. Anthony Messenger article about L'Engle
NPR Article about A Wrinkle in Time's 50th anniversary
Public Television Madeleine L'Engle Interview
Madeleine L'Engle on Faith
Searching for Truth Through Fantasy speech
"Madeleine L'Engle on Creativity, Censorship, Writing, and the Duty of Children's Books"
Collaborator and friend Luci Shaw talks about Madeleine L'Engle Madeleine L'Engle: Faith During Adversity, 1991 article by Shel Horowitz
Acceptance speech, Margaret Edwards Award
Scholastic Interview with Madeleine L'Engle
Connecticut Women's Hall of Fame biography
Biography.com's entry on Madeleine L'Engle
Other L'Engle Material
Amazon.com's Madeleine L'Engle Page
Madeleine L'Engle's Obituary
"11 Madeleine L'Engle Books You May Have Missed"
"Ironing Out the Wrinkles—The Complexities of Madeleine L'Engle" from "The New Republic"
"The Freewheeling Spiritualism of Madeleine L'Engle"
Flavorwire's "The Madeleine L'Engle YA Canon, Ranked"
How Madeleine L'Engle's A Wrinkle in Time liberated young adult material
"A Wrinkle in Time and Its Sci-Fi Heroine"

2018 Wrinkle in Time Film Links
"A Wrinkle in Time 2018 Film Began as a Fifth-Grader's Dream"
"New Yorker" review of the 2018 Wrinkle in Time film
Franciscan Media's Review of the recent released Wrinkle in Time film.