Finding Stillmeadow  •  "Butternut Wisdom" Columns  •   Bibliography  •  Links  •  Album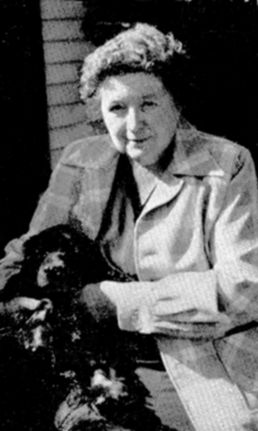 Traffic jams. Scheduled activities. Long work days. Electronic distractions. Political debates. The modern world rushes on. Some recent books and magazines buck this trend, urging the practices of mindfulness, of the Danish concept of hygge, of meditation, of yoga. Care for your inner life, not to mention a natural one as well! Writer Richard Louv states today's children—and a growing number of adults—suffer from "nature deficit disorder," that we have lost touch with our natural life in favor of a virtual one, detrimental to our physical and psychological health.
Perhaps surprisingly, this is not a new worry. 1930s city dwellers, especially those in New York City, feared the effects of urban living on health and children. They worried their kids were growing pale and suffering from Vitamin D deficiencies; they themselves longed for scents of grass and trees again rather than exhaust and asphalt. With even the least bit of disposable cash, city dwellers would buy an old farmhouse in Connecticut for weekend visits and summer months or invest more in a new suburban home on a commuter rail line so men and women could travel to work by day and come home to fresh sweet air at night, spending all-to-short weekends fixing up the home, mowing the lawn, having outdoor barbecues, while the children played freely in grassy backyards and explored creeks and nearby woods. Nor did this feeling diminish; in 1941 Kate Seredy planted an apartment-living city family on a Catskill farm in The Open Gate where the entire family flourished, and several sitcoms from the 1950s, including The Danny Thomas Show and I Love Lucy, showed the protagonists buying a country home in Connecticut or upstate New York.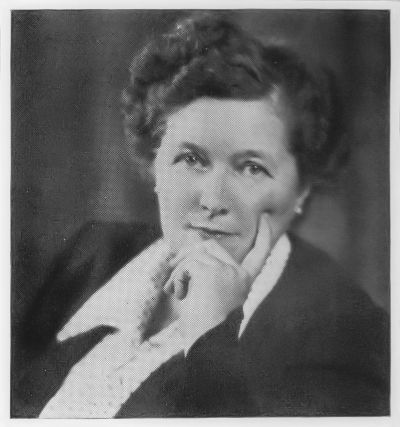 The former solution was the route Gladys Taber and her friend Eleanor Mayer took in the early 1930s when they went looking for "a place in the country." After a two-year search, they found the farmhouse of their dreams off Sanford Road in Southbury, Connecticut. Built in the late 17th century, it was, if not falling apart, in very used condition. The furnace was dying, the floors rolled and sagged, the plumbing was bad, plus a murder had taken place there. But it had fireplaces, including a huge one big enough for an adult to walk in, colonial provenance, and country charm, and, under their careful nurturing (and much hard work), it became "Stillmeadow," a warm home with a kitchen Gladys delighted in cooking up tasty dishes—to the detriment of her waistline, as she often ruefully commented—while Eleanor reveled in yardwork as queen of both vegetables and a flowery, calm oasis they called the Quiet Garden, and both of them raised cocker spaniels in a cozy kennel.
Gladys Taber was born in Colorado Springs, Colorado, but due to her eccentric mining engineer father's career, spent much of her time living in different places. (Asked once as a child where she lived, she replied, "On the train.") She graduated with a bachelor's degree from Wellesley and a master's degree from Lawrence College, then taught creative writing at Columbia University until she gave birth to her daughter. She and her husband Frank and daughter Constance lived in a New York apartment, as did Eleanor and her family, until the purchase of "Stillmeadow" in 1931. The family began living there full time in 1935, but eventually she and her husband divorced. Later, when Eleanor's husband died, she came to live at the farmhouse as well.
In 1937, Gladys began writing "Diary of Domesticity" for The Ladies Home Journal, a column that lasted until December 1957. As if at tea with old friends, she chatted about her experiments in cooking, living at Stillmeadow, raising and showing her dogs, her opinionated cats, her delight in the seasons and nature, and her neighbors in Connecticut who helped them. These glimpses into country life delighted the LHJ audiences and her column became a favorite. There is even a persistent rumor that Gladys Taber was a partial inspiration for the Elizabeth Lane character in the classic Christmas film, Christmas in Connecticut. Taber's family doubts this, but many of the same tropes exist in the film: the farmhouse, the savory food, the magazine column, the lush countryside. But Gladys was no sham as Elizabeth was. Starting in 1959, Taber wrote the column "Butternut Wisdom" for Family Circle; this lasted until 1968. Most of what are called "the Stillmeadow books" are compiled from these two columns.
Today Stillmeadow volumes, found afresh by old readers who remember her magazine columns or her books when originally published, or found tattered but tempting in the stacks of old books in the crowded shelves of used bookstores by new readers seeking escape from the schedules, the traffic, and the internet, are still gaining audiences. Her warm memoirs are balm to souls frazzled by modern life, perfect for rainy or snowy day reading, with or without a cup of tea or a cat or dog.
I came to Gladys Taber rather "sideways." Cooking and domestic pursuits bored me, and, as I tell people, the Italian gene for gardening completely passed me over; about all Taber and I had in common was writing and a love of dogs and cats. Instead I discovered her in junior high school, via Especially Dogs. As a kid without a dog who dearly wanted one, but was stuck with allergies instead, reading about them was a small solace. Entranced by Taber's tale of "Timmie," her graduation gift, a spirited Irish setter who even won over her dog-adverse father, her other Irish setters Maeve and Holly, and the cocker spaniels she and "Jill" (Eleanor Mayer's name in her columns and in the Stillmeadow compilations) raise, including Star, Sister, Rip, and Honey, this was one of my favorite withdrawals.
While recalling the book and the author fondly, I didn't think of either of them again until I was married and visiting Mystic Seaport with my husband and my mother. The gift shop had reprint copies of Stillmeadow Daybook and Still Cove Journal; in a split instance, the memories flooded back: the setters, the spaniels, the farmhouse..."Oh," I exclaimed joyfully when I saw them (to hubby and Mom's confusion), "Stillmeadow books!" As an adult I was able to appreciate Gladys' quiet country living and not only purchased the reprints snatched up and held to my chest like treasure, but scoured the internet for more. It has been a love affair ever since.
Eventually I hope to re-read all the books and include some quotations as Susan Stanley once did (see links below), but at this point I'd just like to spread the word about Gladys Taber's world, the Stillmeadow books, and to corral all in one place my favorite sites and blog entries about her works.

From The Book of Stillmeadow        The way we bought our house in the country would have turned the blood of any expert in home-buying to glacial ice. We had read some dozen books of advice and hundreds of pamphlets, it is true, and we did know that a place advertised as having deep maple shade had no plumbing. Old colonial with five fireplaces, Dutch oven, old hardware, usually meant the roof was falling in and dry rot eating the bones of the timbers. Trout stream indicated half of the yard was a swamp.
       Jill had warned me against being too impulsive, a house once bought was solid and tangible as asset or as liability. It also involved mortgages... Jill spoke of upkeep, too, in hushed tones. And taxes.
       But we went on dreaming. We had apartments in New York...[a] week-end place in the country where we could be out in the sun all day and the children waxed brown and vigorous, sounded like rainbow's end.
       That February day we were en route to a dog show in Massachusetts...
       "I saw a house advertised in the Times," said Jill. "It's near our road. We might ask about it and get some hot coffee."
       A dark wind was icing the breath. The sky was the color of the inside of a coal mine. The hills of snow rose and fell, rose and fell. All the trees were held in the death of winter.
       "I doubt we can get into the place," said the real estate agent, "we'll have to walk."
       We walked. We walked knee-deep in snow and icy water, along a country road, leaning against the bitter wind.
       "I haven't a key yet," said the agent, "we'll have to get in through the cellar."
       We struggled through the last drift and almost fell into the chasm of the cellarway. And if there is anything colder than a shut house in winter, I don't know what it could be. We came up the steep broken stairs and walked into the main room with the great fireplace right beside us, the hand-hewn stone smoky with years of fire, the hand-wrought crane rusty, with Dutch oven cobwebbed. The great hearthstone had sagged. A rusted iron kettle swung over dead ashes.
       "This is it," I said, "we'll take it."

I discovered this "Butternut Wisdom" column folded up in the used copy of Stillmeadow Calendar that I purchased;
it's undated, but looks 1960s vintage, and has a photograph of her two granddaughters as children.
Click on image for a larger copy.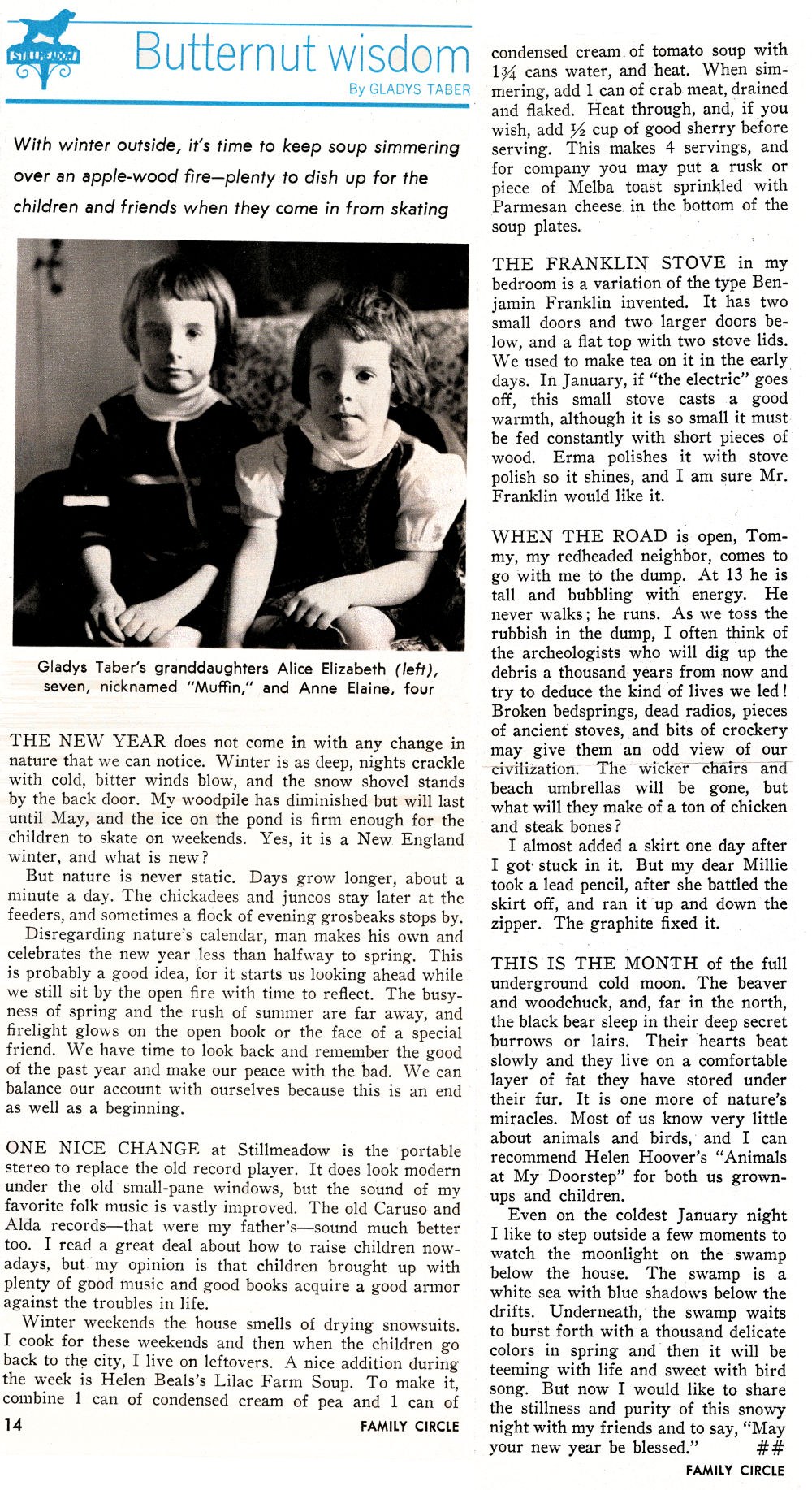 I wasn't allowed to take the magazine, but the owner allowed me to photograph the "Butternut Wisdom" column from the October 1961 issue of "Family Circle."
Click on image for a larger copy.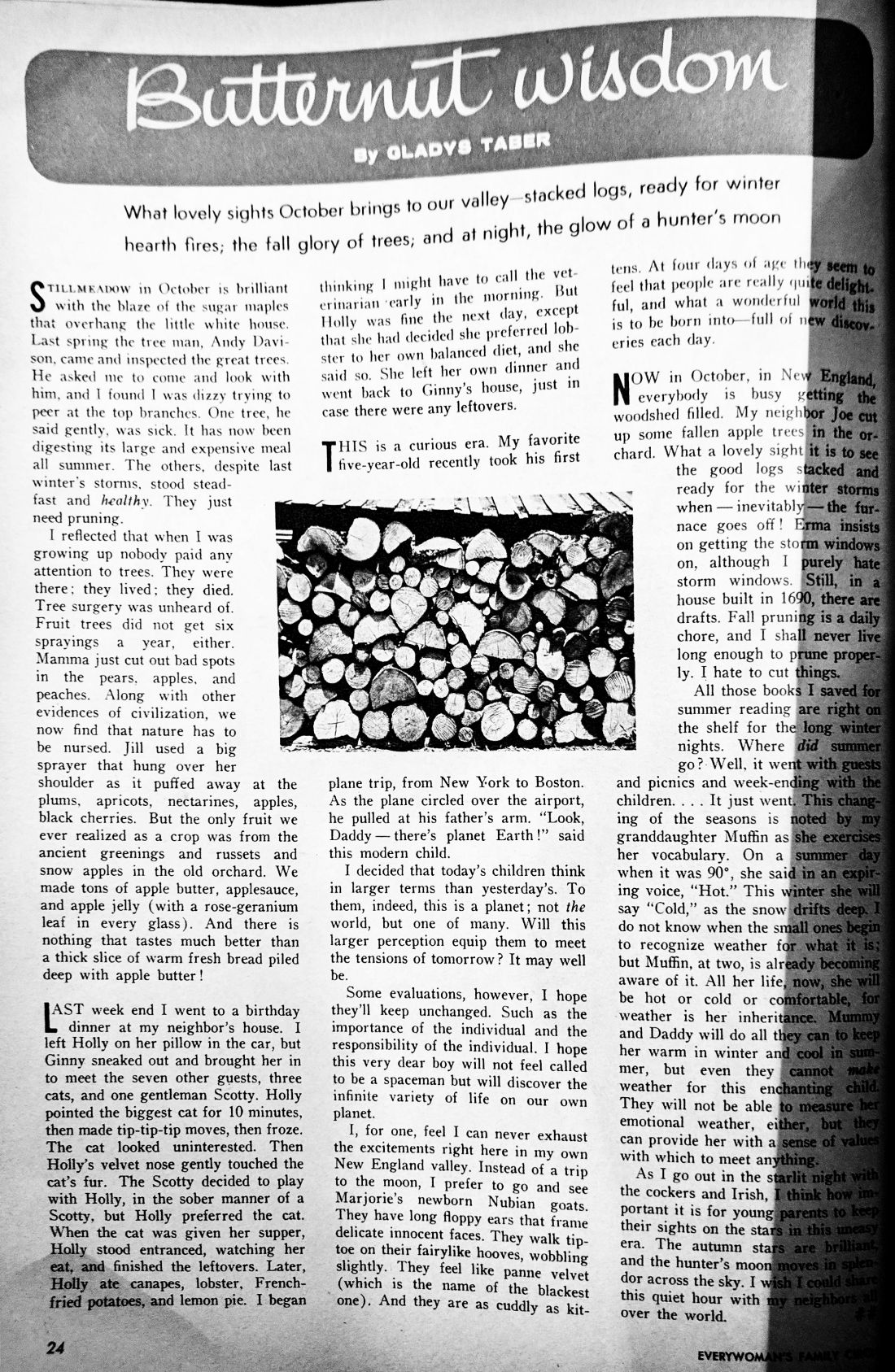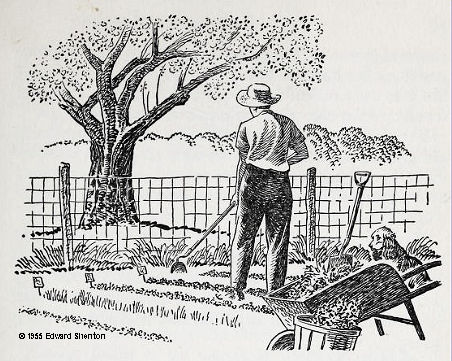 Stillmeadow Books
Harvest at Stillmeadow (1940)

Especially Spaniels (1945), revised edition (1949)

Stillmeadow Kitchen (1947), revised edition (1951) (recipes)

The Book of Stillmeadow (1948)

Stillmeadow Seasons (1950)

Stillmeadow and Sugarbridge (1953) with Barbara Webster

Stillmeadow Daybook (1955)

Mrs. Daffodil (1957) (actually fiction, but is about "Mrs. Daffodil," a country-loving stout woman who shares a Connecticut farmhouse, "Driftways," with her best friend Kay, and who writes a column called "Butternut Wisdom" for a prominent women's magazine–obviously a fictionalized version of her life at Stillmeadow)

What Cooks at Stillmeadow: The Favorite Recipes of Gladys Taber (1958) (recipes)

Stillmeadow Sampler (1959)

The Stillmeadow Road (1962)

Another Path (1963) (this is a piece of nonfiction Taber wrote after Eleanor Mayer ["Jill"] died)

Gladys Taber's Stillmeadow Cookbook (1965) (recipes)

Stillmeadow Calendar (1967)

Especially Dogs...Especially at Stillmeadow (1968)

Stillmeadow Album (1969)

Amber: A Very Personal Cat (1970)

Reveries at Stillmeadow (1970) (gift book)

My Own Cape Cod (1971)

My Own Cookbook: From Stillmeadow and Cape Cod (1972) (recipes)

Country Chronicle (1974)

The Best Of Stillmeadow (1976) (compilation of previous books)

Letters of Inspiration (1977) Published by Ideals

Conversations with Amber (1978)

Still Cove Journal (1981)
Other Books by Gladys Taber (Novels, Short Stories, Nonfiction)

Lady of the Moon (1928) (play)

Lyonnesse (1929) (poetry)

Late Climbs the Sun (1934) (fiction based on Taber's life)

Tomorrow May Be Fair (1935) (fiction)

The Evergreen Tree (1937) (fiction based on Taber's life)

Long Tails and Short (1938) (short stories about dogs)

A Star to Steer By (1938) (fiction)

This is for Always (1938) (fiction)

Nurse in Blue (1943) (fiction)

The Heart has April Too (1944) (fiction)

Give Us This Day (1944) (fiction)

Give Me the Stars (1945) (fiction)

The Family on Maple Street (1946) (fiction)

Daisy and Dobbin:Two Little Seahorses (1948) (children)

Flower Arranging for the American Home (1947), revised edition (1948)

Especially Father (1949) (nonfiction about Gladys Taber's father)

The First Book of Dogs (1949) (children)

The First Book of Cats (1950) (children)

When Dogs Meet People (1952) (short stories)

Spring Harvest (1959) (fiction based on Taber's life)

Flower Arranging (1965)

One Dozen and One (1966) (short stories)

Harvest of Yesterdays (1976) (Gladys' recollections about her childhood)
You can read eighteen of Gladys Taber's books—including the elusive Mrs. Daffodil—via the Internet Archives' "Open Library." Signing up is free and then you can read, in your browser or on a tablet, the books linked here.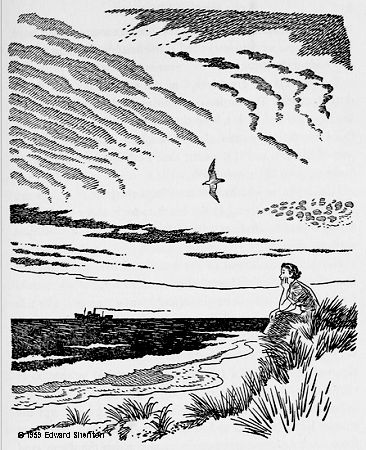 The two best links for Gladys Taber:

◊ Friends of Gladys Taber
◊ Susan Branch's Gladys Taber Fan Club (Susan Branch has several other pages devoted to Taber on her site.)
More Gladys Taber links:

◊ Gladys Taber Wikipedia Entry
◊ Saving Gladys Taber's "Stillmeadow"
◊ Stillmeadow Farm Preserved
◊ Saving Stillmeadow's Soul
◊ Sanford Road History
◊ "Friends of Gladys Taber" on Facebook
◊ Stillmeadow Revival
◊ Gladys Taber Books to Borrow on Open Library
◊ Gladys Taber's Gravesite
◊ Stillmeadow Live Journal (not sure if you have to be a member to read)
◊ New York Times Review of Late Climbs the Sun (must be a member to read)
◊ Gladys Taber Quotes
◊ Gladys Taber Quotes on A-Z Quotes
◊ "Cape Women Online" Gladys Taber Article
◊ Gladys Taber's Family Tree
◊ Is Christmas in Connecticut's Protagonist Based on Gladys Taber?
Blog Entries
Many country-themed or mindfulness blogs have entries about Gladys Taber. Here are a few of them:

◊ Morning Musings: Visiting Stillmeadow on Vacation (with photographs)
◊ Simple Treasures
◊ Nanaland
◊ Granny Marigold
◊ Sketch People
◊ Day By Day
◊ The Common Room
◊ Lanier Ivester
◊ The Zees Go West
◊ Notes From the Hinterland
◊ Letters from a Hill Farm: A Year With Gladys and Rachel
◊ Mirabile Dictu
◊ Planet Joan
◊ Life on the Cutoff
◊ Creekside Cottage
◊ Leaves and Pages
◊ Seasonal Hearth
◊ Mountain Glen Farm: Sugarbridge Revisited
◊ May All Seasons Be Sweet to Thee: Stillmeadow and Sugarbridge
◊ Books Every Sixty Days: Gladys Taber and Barbara Webster
◊ Thistle Cove Farm: Gladys Taber and Susan Branch
◊ Shelley's Stillmeadow Scrapbook was a Gladys Taber blog, but has not been updated since 2007. Still, a few nice things to see!

In the 1990s and 2000s, the best known Gladys Taber site was run by Susan Stanley, but sadly Ms. Stanley passed away in 2007. Currently you can still find the majority of the site on archive.org's "Wayback Machine." Here are some of the monthly pages from Susan's site where she gathered quotes from the Stillmeadow books. Unfortunately the March and April pages are blank.


◊ January Page
◊ February Page
◊ May Page
◊ June Page
◊ July Page
◊ August Page
◊ September Page
◊ October Page
◊ November Page
◊ December Page

While most of Gladys Taber's Stillmeadow books are illustrated with lovely pen-and-ink drawings (in the early volumes by the incomparable Edward Shenton), some of the books contain photographs. Here are a few selections!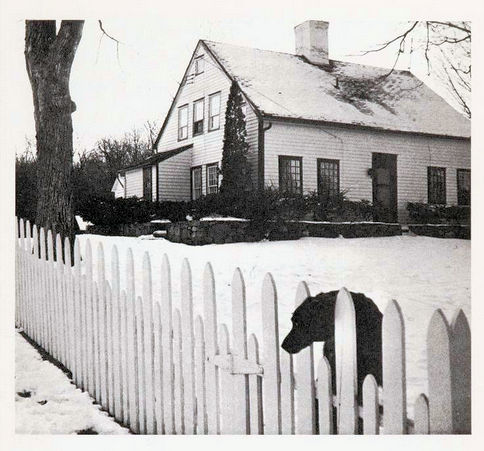 Stillmeadow in winter.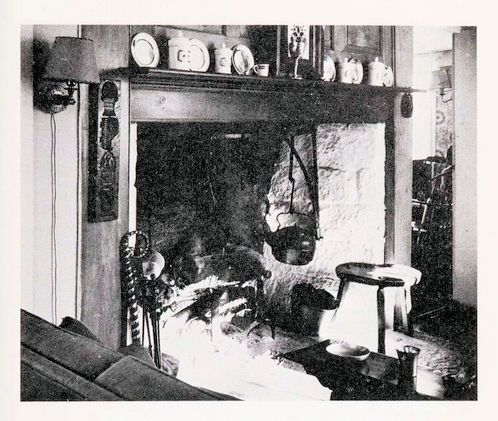 The huge colonial fireplace.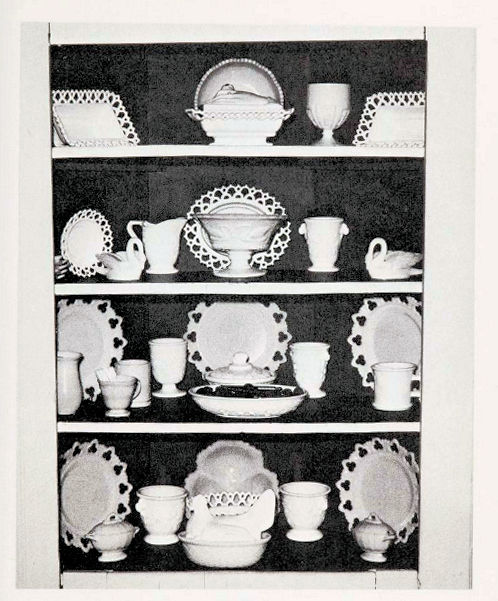 Gladys' beloved milk glass collection.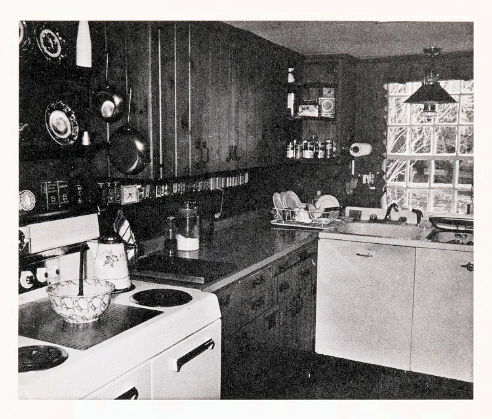 The kitchen where Gladys cooked up the luscious dishes chronicled in her cookbooks.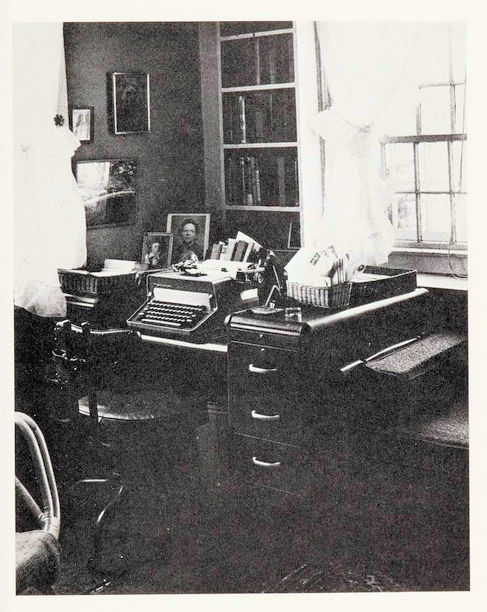 Gladys' columns and books were written here.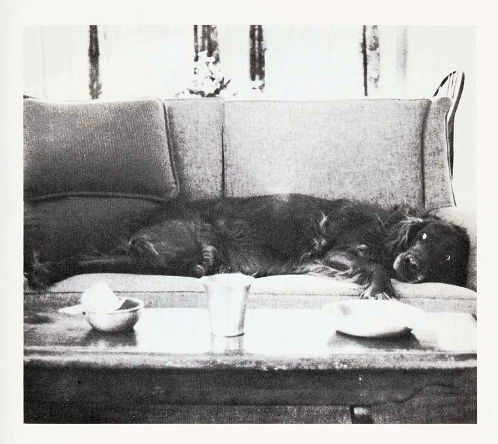 Holly, the Irish setter.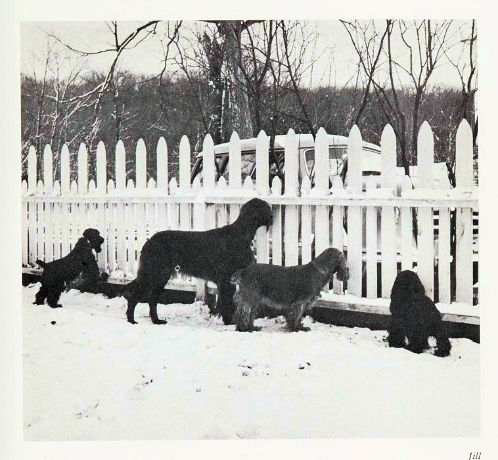 The dogs Tiki, Holly, Teddy, and Linda greet a visitor.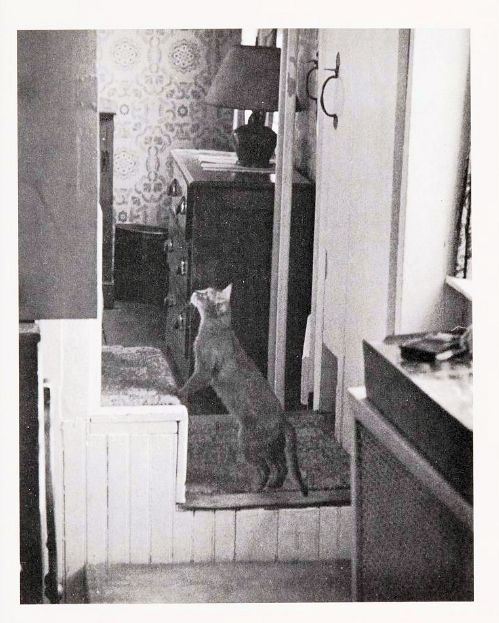 Amber, heroine of two of Taber's books.
Photographs from Stillmeadow Album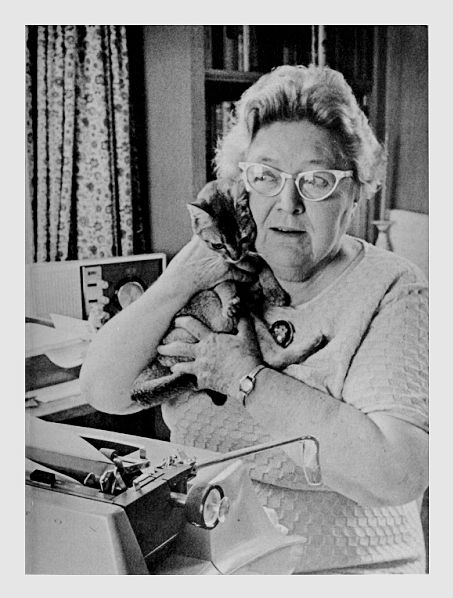 Gladys with Amber.
Photograph from Amber, A Very Personal Cat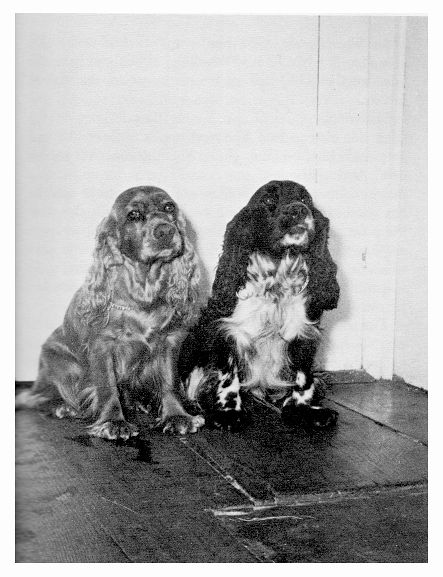 Honey and Sister practicing Long Sit for their obedience degree.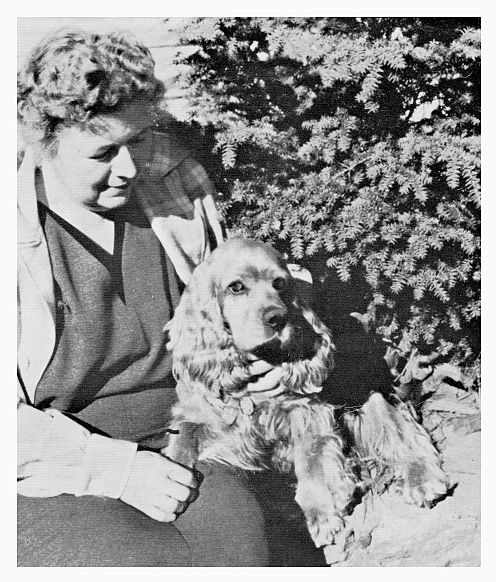 Gladys and Honey.
Photographs from Especially Dogs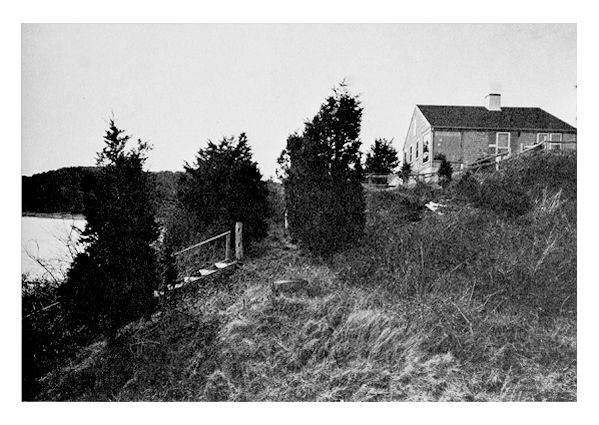 Gladys Taber's Cape Cod home, Still Cove.
Photograph from My Own Cape Cod

This page is intended as a tribute to the memory and writings of Gladys Taber. The artwork of Stillmeadow is by Rita Kovacs. The photographs at the top are from Mrs. Daffodil and Stillmeadow Seasons, respectively, and those in the album from the books cited. The two drawings in the bibliography and links sections are by Edward Shelton.
---